Technology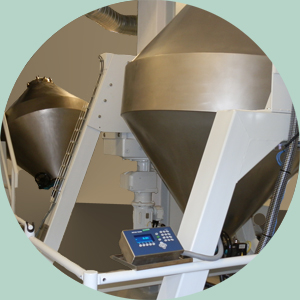 Considering the number of military rockets existing in the world and the fact that they shall always be destroyed if not used within their period of expiration, the new environmental non-polluting technology is a huge step forward in the name of green economy, green technologies, nature conservation and low carbon footprint.
After many years of various more or less non-ecological systems of destruction of the expired propellant such as burning, and consequently producing new amonium perchlorate for new use in military industry, a new solution in the process of demilitarisation occured.
A new effective, clean, green and environmentally friendly method for reclamation of amonium perchlorate has been developed by Bochemie a.s. The output of the recycling plant situated in the Czech Republic is recycled ammonium perchlorate which meets all military standard requirements.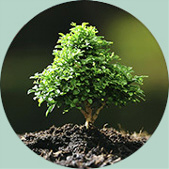 The process itself represents a closed production system that is harmless to people, property, animals, and nature. In this process (refer to illustration), incoming raw material goes through a processing series that includes milling, macerating, filtration, purification, crystallization, drying and packaging. Pure ammonium perchlorate is the output of this process. Two other materials used in the solid propellant, rubber and aluminium, are recovered and can be recycled. The other process outputs are low levels of solid absorption agent and distilled water.
The technology is currently up and running in an industiral production plant in Czech republic located in the area which is under the guarantee of the Czech Ministry of Defense.
The whole technological process is fully automated. Honeywell EXPERION Process Knowledge system has been implemented together with a security management by four-level redundancy system.
To ensure the highest possible safety in all areas, the technology is operated in accordance with all national and EU environmental regulations. It is also in line with all national and EU Standards for the safety and production.
The technology also follows the findings and recommendations from the Environmental Impact Assessment (EIA) and Prevention of Major Accidents Study (PZH).
There are regular inspections and controls of the plant by relevant Czech authorities in the area of HSE and also controls carried out by representatives of our SRP suppliers and their customers (NAMSA, Bundeswehr, etc.)
Just to summarize it, we at Eruca Technologies s.r.o. are offering a technology that can bring benefits to the bright and green future of the whole planet:
Green technology with minimum impact on the environment
Low carbon footprint technology with no waste
Maximum effectiveness with minimal use of energies
A posibility to re-use old propellant instead of destroying it unecollogically
A high quality of the final product – recycled ammonium perchlorate – adaptable to customer´s requirements